Welcome back to the latest Peek into Publishing! We love showing you around our departments and offering insight into not just entry level jobs, but a wide range of roles. We spoke with UK & Digital Sales Executive Craig in our very first post, and today we wanted to talk with Lauren about the US and international side of sales in publishing.
Lauren Strange, US & International Sales Executive
How did you get into the industry and into your current role?
My route into publishing was a rather unconventional one. I studied Fashion at the University of Huddersfield and worked at ASOS as a Buyers Assistant when I graduated. After a couple of years, I decided the job and industry weren't for me and started looking into how to make the shift into publishing. I'd always loved reading and almost studied English Literature at University before I went down the fashion route.
The problem was that I had absolutely zero publishing-related experience. I started doing research into the industry and applied to numerous full-time positions in editorial, most of which I heard nothing back from. At the time I didn't realise how important work experiences or internships were to get your foot in the door.
The first response I received from an application was actually at Watkins. Our science-fiction imprint Angry Robot interviewed me for the position of Editorial Assistant. Unfortunately, they offered the job to another interviewee with much more relevant experience. However, a few days later, the Angry Robot editor emailed me about another opening on the Watkins sales team which they thought I would be a good fit for. I reorganised my CV, sent it off and had an interview that week with the UK Sales Manager and Sales and Marketing Director. It is safe to say that it went really well, and I was offered the job of Sales Assistant by the end of the week.
A year and a half later and a promotion to US & International Sales Executive, I'm loving my job and the industry! Moral of the story is that even if you think you are completely under qualified for something, try anyway. The outcome might surprise you!
What does your day to day look like as the US & International Sales Executive?
A huge part of my role is working closely with our distribution partners Penguin Random House (PRH) in the US, making sure all of our metadata is correct, chasing materials from the editors for critical deadlines and presenting titles to the sales reps six times a year. By showcasing our titles to the reps from all over the country, we flag the super lead titles (the ones they need to drive sales for) and collect any useful feedback on how to improve them, e.g. having a stronger subtitle or tweaking the cover design.
There are various reports I run, including the weekly sales reports, reports to track the sales of titles at their 6 and 12 month mark and reports to keep an eye on reprints, flagging any that have low stock in the US to our production team. I also spend time searching for new customers and pitching books to them, negotiating deals, closing and invoicing. For example, I have a contact I work closely with who produces monthly subscription boxes in the US. Today I worked out the quotes for them and sent them through, ready to negotiate or place the order.
What were you most surprised to learn when you started in sales in publishing?
In terms of the publishing industry as a whole, I've discovered just how nice everyone is. Sure, we have the occasional difficult author, but coming from the fashion industry, which is renowned for being … shall we say, 'difficult' (Devil Wears Prada anyone?), it's been nice to work alongside and meet other people at different companies who are friendly, genuine and have a shared love of books.
In terms of sales specifically, I was surprised by how much input we have when acquiring new titles or giving feedback on covers. Our opinions and suggestions are taken into account as much as any other department and it really is a team effort to make the books the best they can be.
What is the best thing about your job?
The people! Everyone here at Watkins is great, and I'm very close with my team. Pre-covid we would spend most Friday evenings at the pub and at lunch times we would eat and play Bananagrams together. Post-covid we chat on Zoom a lot and make more of an effort to see each other in person when we can (covid-dependant!).
What is the most challenging part of your role?
I have a lot of deadlines I need to meet, and sometimes it takes a lot of juggling to make sure everything gets done on time. For example, my US deadlines usually run alongside each other. I could be working on my final deadline for fall (making sure all the covers are feeding out, the meta data is right, the manuscript is uploaded, etc.) and at the same time have a deadline for the lead summer titles for my next round of presentations.
There are always numerous balls to be juggling at the same time but it makes the days exciting!
What would be your top tip for people applying to work in publishing?
Personalise your CV to the company you are applying for. I can't stress this enough – the only reason I was invited to my first interview at Angry Robot was because I drew literal angry robots causing havoc over my CV (using Adobe Illustrator – see an example below). It was eye catching, and even though I didn't have the experience needed, it got me an interview.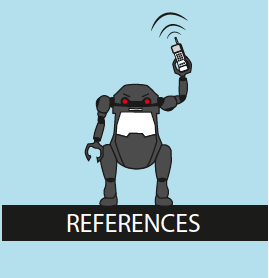 Now, if you don't have Adobe or any equivalent, it doesn't matter. You can still personalise your CV visually to the company you are applying for. For example, do they have a specific colour in their branding? Match the colour and use it on your headings (just make sure everything is still easily readable). Can you grab their logo from the internet and add it onto your CV? What about mirroring the layout of your CV to their website?
Obviously, this can take a lot of work and even when doing this, you can still get rejected (and I did, so many times), but it only takes one person to say "oh this is cool!" for you to get your foot in the door.
What's one Watkins book you'd encourage everyone to read?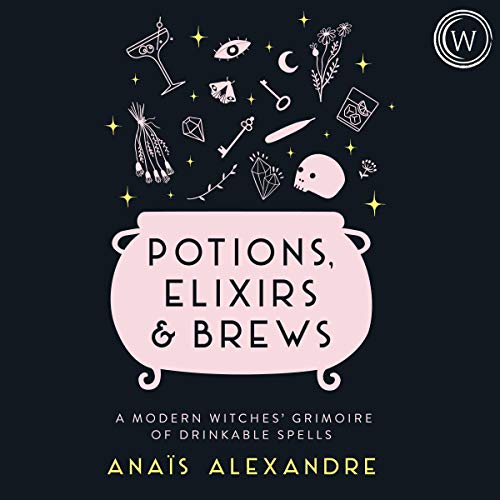 Anaïs Alexandre's Potions, Elixirs and Brews is definitely my favourite. It's a witchy cocktail book with gorgeous illustrations throughout – very Instagram friendly!
Tell us about an exciting project you're currently working on?
We are currently working on moving from a three-span year (Spring, Summer and Fall) to a two-span year (Spring and Fall) at PRH. This means getting rid of two of my deadlines every year, and generally making workload for everyone more manageable. The span we are currently working on is Spring 2022, which is when the move is happening, so although it will be better in the long run, it will be a stressful couple of months to get all of the materials ready in time for the new deadlines!
---
That's all for this week! We hope you gained a little more insight into our sales department. We wish those of you seeking a job within sales in publishing the best of luck! If you want to learn more about upcoming "A Peek Into Publishing" projects, follow Watkins on Twitter.