Welcome back to A Peek into Publishing! This is a new initiative we started two weeks ago where we reveal behind-the-scenes insights into working in publishing. In our last post, we asked Craig to show us around the sales department and what he gets up to on a day-to-day basis. This week, we're talking to Rachel, who will be telling you all about marketing in publishing …
Rachel Gladman, Marketing Executive
How did you get into the industry and into your current marketing role?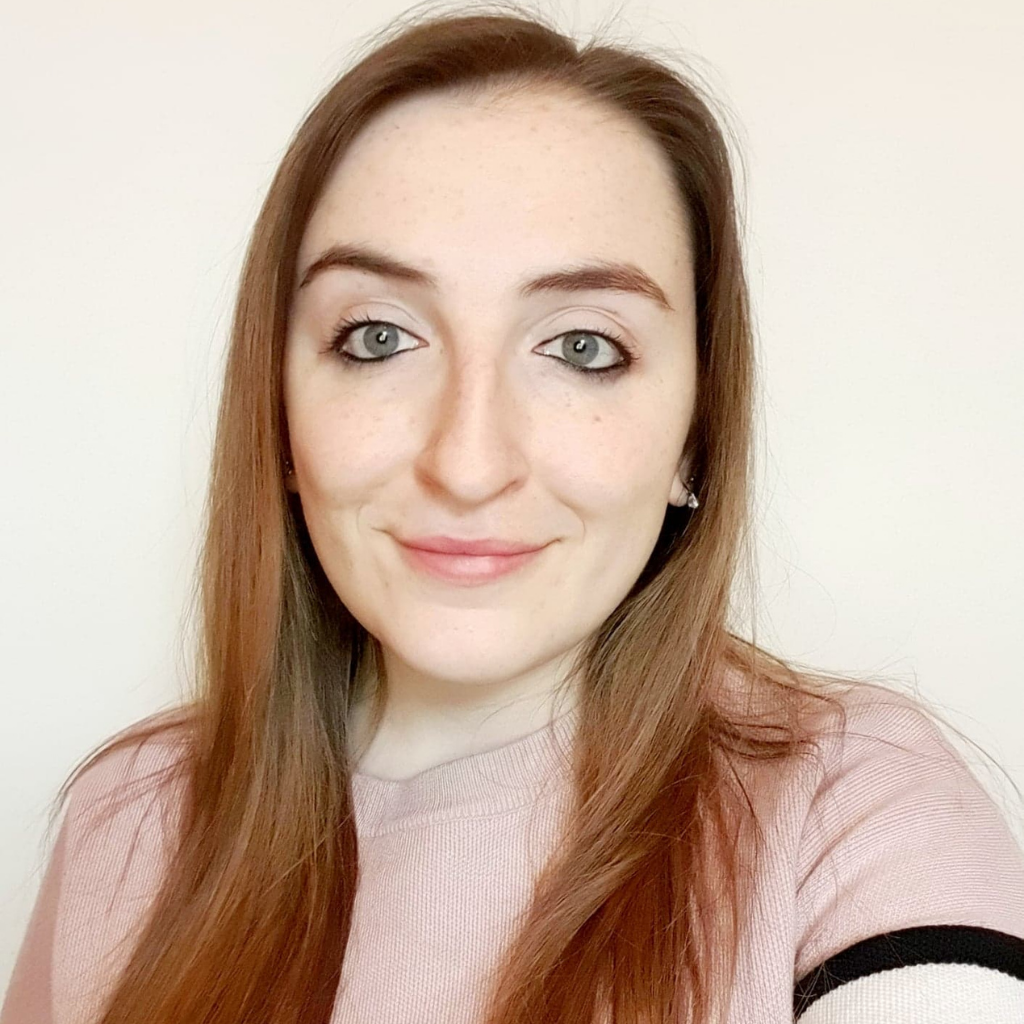 I've always had a passion for books and knew that I wanted to work in publishing from an early age.
While studying English and American Literature with Creative Writing at the University of Kent, I completed a few publishing work experiences. First, I did an internship in the editorial team at a small Brighton-based publisher called Salariya Book Company. Then, I did a two-week summer placement at Penguin Random House in their children's publicity team. While I enjoyed my editorial internship, this introduction to marketing and publicity taught me that my true passion was for marketing!
After I graduated, I worked as a Marketing Assistant in a different industry. Alongside this, I volunteered as an Events Coordinator for the London Society of Young Publishers, organising panel discussions, networking events and the SYP annual conference.
My first publishing role was with Springer Nature as a Marketing Assistant, promoting their scientific journals. I then moved on to SAGE Publishing as a Marketing Executive where I was responsible for the marketing of 38 scientific journals. I moved over to trade publishing when I got a job with Hachette Partworks as a Product Manager. In this role, I worked closely with global entertainment brands including Warhammer, Marvel and Disney to promote their new comic and magazine launches.
I joined Watkins in August 2020 as their Marketing Executive, working on self-help and personal development books.
What does your day to day look like as Marketing Executive?
Every Monday, the marketing, publicity and sales teams meet to discuss our priorities for the week, as well as any acquisition proposals sent over by the editorial team. With any new acquisition, our team comes together to create a comprehensive plan. It is my responsibility to brainstorm ideas for social media promotion, blog posts, events, advertisement opportunities, external partnership opportunities and print assets.
A large part of my role is also looking for opportunities for our company to grow. In my time at Watkins, I have created a TikTok account to reach new audiences, launched digital stores on Amazon, Bookshop.org, Facebook and Instagram to make purchasing our books quicker and easier for our customers, and teamed up with Eventbrite to make book launches and other events possible during the pandemic.
The role of Marketing Executive is the perfect blend of problem-solving, creativity and analysis.
For example, here's a quick look at what my top priorities were for today (a Friday):
Design a print advertisement to feature in The Big Issue for Earth Day.
Create an Eventbrite page for "Meet Your Feet", a foot health workshop with Yamuna Zake, the author of The Foot Fix.
Research keywords to create an Amazon advertisement for our upcoming cookbook French Countryside Cooking by Daniel Galmiche.
Create Earth Day themed book lists on our Amazon Store and Bookshop.org.
Submit titles for NetGalley's Book of the Month.
Draft the Watkins Newsletter – this showcases our upcoming projects, a sneak peek at our forthcoming titles and event announcements.
Brainstorm marketing ideas for a new oracle card deck.
What were you most surprised to learn when you started in marketing in publishing?
In my previous publishing roles, I worked for larger companies with big marketing budgets and interacted very rarely with authors. I quickly discovered that in a small company, with smaller budgets, the author is one of the most important assets to a successful marketing campaign. For example, Dr Ryan Martin, author of Why We Get Mad is very comfortable with public speaking and being in front of a camera, but hadn't previously posted a lot on social media. Knowing this, I worked with Ryan to create his TikTok account where he could share more information about the book and discuss important topics around the subject of anger. After only a few months, he has a highly engaged audience of 86k followers on TikTok. I can't wait to see how far he'll go!
What is the best thing about your job?
The diversity of our titles. One week I will be creating a marketing plan for a new tarot deck, and the next I will be working on a sourdough cookbook. Every project is different and each one challenges me to experiment with new, creative ideas. I really love content creation and exploring new ways to reach customers, which is a huge part of my role. With such a diverse range of topics, each title offers me fresh opportunities to work with new audiences, expanding my knowledge and network.
What is the most challenging part of your role?
It is a very fast-paced role with colleagues, authors and external partners needing your attention at the same time.
While organisation skills are key to a marketing role, it is also important to know when to ask for help when it becomes too much. The marketing and publicity team at Watkins are in constant communication with each other and will pick up each other's work if we need help to reach a deadline.
What would be your top tip for people applying to work in publishing?
Narrowing it down to one top tip is hard! My top three would be:
Join societies and attend events (when you can) – these are a great opportunity to get to know people who are already working in publishing, listen to interesting speakers and meet people who are also trying to get into the industry. Some examples are:
Don't worry about getting your dream job straight away. Instead, think about your transferrable skills – getting experience in marketing outside of the publishing industry has been invaluable to my career. Building a portfolio of case studies that I can refer to during interviews greatly increased my chance of landing a job in trade publishing.

We all have a passion for books but being able to answer scenario questions such as "What has been your proudest achievement?", "Can you describe a time when you failed?" or "What could we be doing differently?" sets you aside from everyone else.

Twitter is your friend – it's my go-to place for being on top of industry news and current events. It's also a fantastic place to network and showcase your passion for the industry. If you're not already, I suggest following:
What's one Watkins book you'd encourage everyone to read?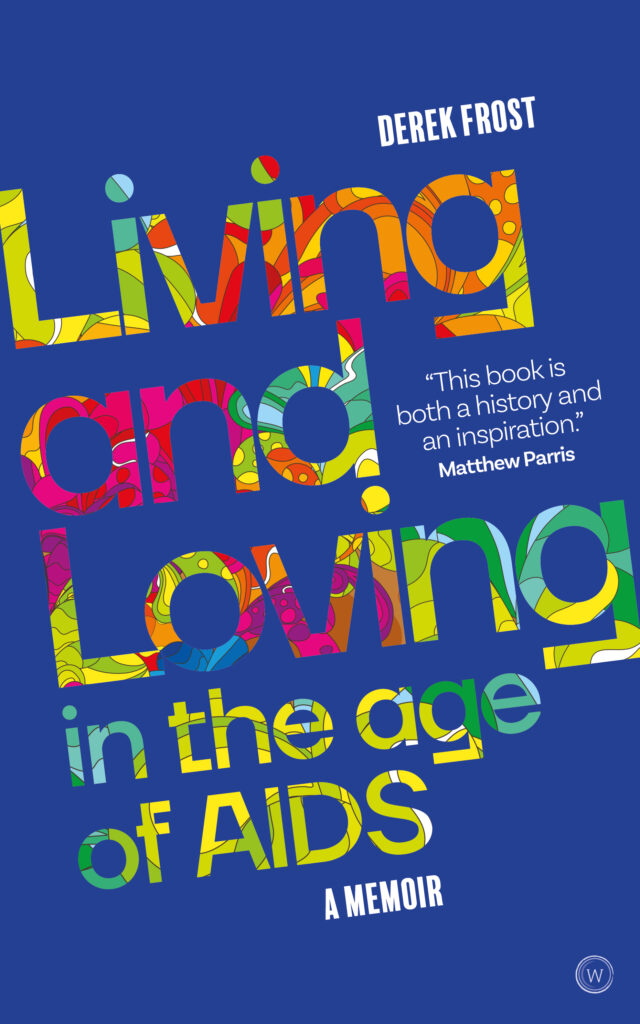 Derek Frost's Living and Loving in the Age of Aids is a personal favourite of mine. It's a brilliant and moving memoir about one couple's love story during the AIDS epidemic.
Channel 4's brilliant It's a Sin, about the early days of the AIDS pandemic in London, created a massive buzz in both the UK and the US. For anyone who loved the series and wants to learn more about that difficult time, Derek's book is an incredibly detailed and moving personal account. As an added bonus, all proceeds from book sales will be donated to AIDS Ark – a charity founded by Derek and Jeremy which has now saved over 1000 HIV positive lives around the world.
While it's a real tear-jerker, it's incredibly uplifting. It is available now.
Tell us about a project you're currently working on?
I am currently working closely with the Watkins Marketing & Publicity Manager to spearhead preparations for Publishers Weekly's US Book Show. This will be my first time representing our titles at an international trade show and I can't wait to see all of our hard work come into fruition!
---
That's all for this week! We hope you gained a little more insight into our marketing and publicity department. We wish those of you seeking a job in marketing the best of luck! If you want to learn more about upcoming "A Peek Into Publishing" projects, follow Watkins on Twitter.