Welcome to our first Peek into Publishing post! This is a new initiative where we want to pull back the curtains to the publishing industry and give you insight into different departments and how they work together. We've asked a wide variety of our colleagues to write profiles, telling you more about their jobs: the daily tasks, the best bits, the challenges. We hope you find some useful content within these posts and best of luck on your journey both applying to and working within the industry! To begin with, we'd like to introduce you to Craig, who will be talking about sales in publishing …
Craig Chmarny, UK & Digital Sales Executive
How did you get into the industry and into your current sales role?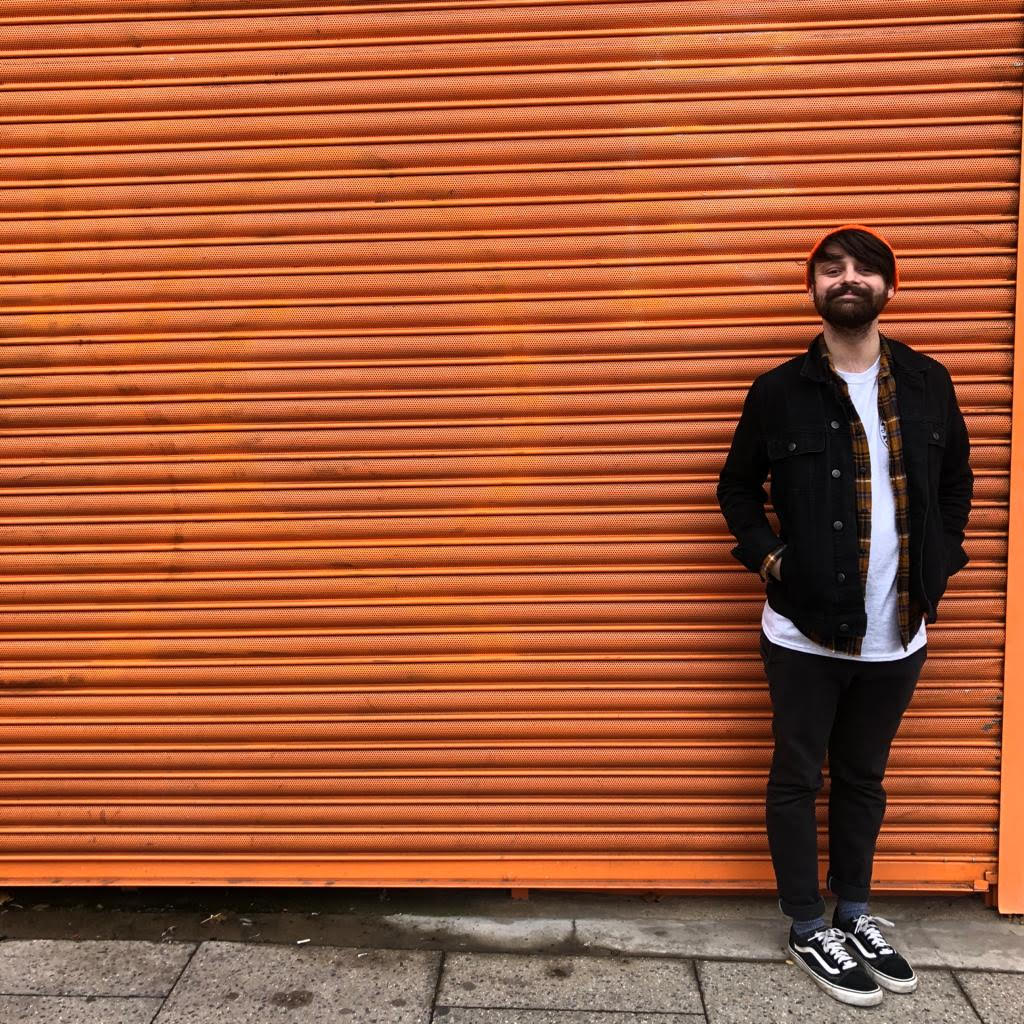 After graduating with a degree in American Studies, I worked at Waterstones for a couple of years, which was like a dream come true – I was able to talk about books all day, and the discount wasn't too shabby either.
I then worked a random office job before being unemployed for six months. During this employment gap, I thought I might as well give publishing my best, so I attended the four-day "Get Into Book Publishing" course at UCL. It was an incredibly useful course, and I learnt that I wasn't interested in editorial (the only department people outside of the industry knows exists).
About two weeks later, I did a two-week work experience placement at Watkins, helping the Marketing and Publicity team with campaigns and social media. I was beyond stoked when they asked me to stay on as a paid intern. My days were spent assisting with marketing, as well as helping out with the Cygnus magazine and learning how to upload eBooks onto the various online retailers (something I still do to this day).

Just as the internship was ending, I had a chat with the Sales Director, who was impressed with my work and how well I had adjusted into the office, and they offered me a role as a Sales Assistant. I felt extremely lucky to have found Watkins and am incredibly grateful for the chance they gave me to start my career within sales in publishing. In more exciting news, I'm happy to be able to continue to grow as I stepped into my new promotion as UK & Digital Sales Executive in March this year.
What does your day to day look like as the UK & Digital Sales Executive?
My average day includes checking our metadata on various online retailers to make sure the listings are looking their best and converting sales. I'm a sucker for metadata so I enjoy looking through and making sure it is accurate. I also oversee the eBook production, from sending off the files to be converted, to quality checking and uploading and subsequent promotion. As "Digital" covers both eBooks and audio, I currently manage the upload of all audio files to Audible and other online retailers. However, as our audio team is expanding, my involvement with the audio uploads will lessen and change. My aim is to focus on creating more digital promotions for our audio list, rather than the manual uploads.
In terms of digital promotions, I'm in charge of submitting our new titles across all imprints (Watkins, Nourish, Repeater and Angry Robot) to digital sales via Amazon, Apple and BookBub. This helps to boost sales by using price promotions as digital incentives.
I regularly attend editorial acquisition meetings and cover meetings, where we all discuss incoming titles and offer our input as to whether we think the proposal fits within our market and will sell well. The cover meetings are always fun to attend, going through which typefaces work or which designs are more eye-catching and will work as a thumbnail.
What were you most surprised to learn when you started in sales in publishing?
Genuinely, I was most surprised by how the departments interacted with each other and how the sales department actually worked. Every department is asked to weigh in with their expertise from the very first proposal meeting, and I regularly work with commissioning editors and the marketing team to create sales material. I also never considered the connection between publishers and bookstores. It's been a fun journey learning the different aspects of my job. I'm still learning new ways to approach retailers and sell our titles and honestly it's pretty fun!
What is the best thing about your job?
Am I allowed to say two things? I can't pick just one.
Working with my colleagues – I couldn't ask for a nicer bunch of folks to work with on a day-to-day basis.

I still get to talk about books to people for a living. It's pretty cool.
What is the most challenging part of your role?
There are times, especially leading up to bookfairs and events, when it feels like I'm juggling a million different things and I don't know what to prioritise first. It's the nature of book publishing, especially when you have numerous books going off each month and needing to organise promotions on both the frontlist and the backlist. My solution is to take a step back and plan my week, breaking it down into smaller chunks that are achievable.
What would be your top tip for people applying to work in publishing?
My first tip would be to make sure you look closely at the transferable skills you could have gained from your work experiences, even if they aren't publishing or office based. For example, working in retail gave me the ability to present in front of people about why they should buy a particular item.
If you're interested in certain aspects of publishing, such as audio or eBooks, research what transferrable skills you'll need to excel in those areas, such as typesetting, how to create an eBook or how to use audio editing software, and work on adding those skills to your toolbelt in your free time.
Also, don't be afraid to look at other areas of publishing. I know editorial might be the most oversubscribed part of publishing, but each department has their positives, and often you'll find a home in a department you never expected.
Do you know a foreign language? Look into the rights department.
Have a knack for selling? Look into sales.
Love to talk about books? Maybe PR is for you!
Do you love sprayed edges and fancy cover effects? Hello! There's production!
Like to design and encompass the themes of a book into a single image? You guessed it, there's design!
The publishing industry is your oyster – go for it!
What's one Watkins book you'd encourage everyone to read?
I'm a big fan of the Jeff Noon series (A Man of Shadows / The Body Library / Creeping Jenny) published by Angry Robot. If you like a detective story set within a fantastically weird city (one city split in two – one half in constant daytime, the other in eternal night) then these books are for you. The fourth title Within Without releases this month (available from all good bookstores)!
I also love Nisha Katona's Mowgli: Street Food from our Nourish imprint. If you want to cook some absolutely delicious Indian street food, this is the book for you! (also available from all good bookstores).
Tell us about an exciting project you're currently working on?
I recently spearheaded the introduction of an extremely useful tool to the Watkins Media team called "Marketing Insights". This will allow us to keep a close eye on our Amazon listings without having to go into each individual listing. With this tool, we should be able to check stock messaging on Amazon, which titles are having a sales boost and take advantage of these by perfecting our online copy to convert even more sales!

It sounds relatively boring when you're not knee deep into online sales. Honestly, once you get a job within sales in publishing, you'll find spreadsheets and cool excel formulas exciting. Trust me.
---
That's all for this week! We hope you gained a little more insight into our sales department. We wish those of you seeking a job in sales the best of luck! If you want to learn more about upcoming "A Peek Into Publishing" projects, follow Watkins on Twitter.
You can also follow Craig on Twitter!