Thursday 2nd February 2023, 18:00 — 21:00 / The Can Club / 361 Winchelsea Road, Waltham Forest, London, E7 0AQ

Clio Wood will be talking all about her new book Get Your Mojo Back: Sex, Pleasure and Intimacy After Birth at The Can Club. The event will be a safe space and opportunity to delve into this all important topic that absolutely NEEDS discussing.

Doors open at 18:00 for pre-drinks and the main event will run from 19:00 — 21:00. There will be a reading from the book, an author Q&A and plenty of time to chat to Clio in person. Each ticket includes a signed copy of 'Get Your Mojo Back' and an alcoholic or soft drink, plus food from a special event menu. So, girls and guys, come thirsty, come hungry, and come ready to listen and chat!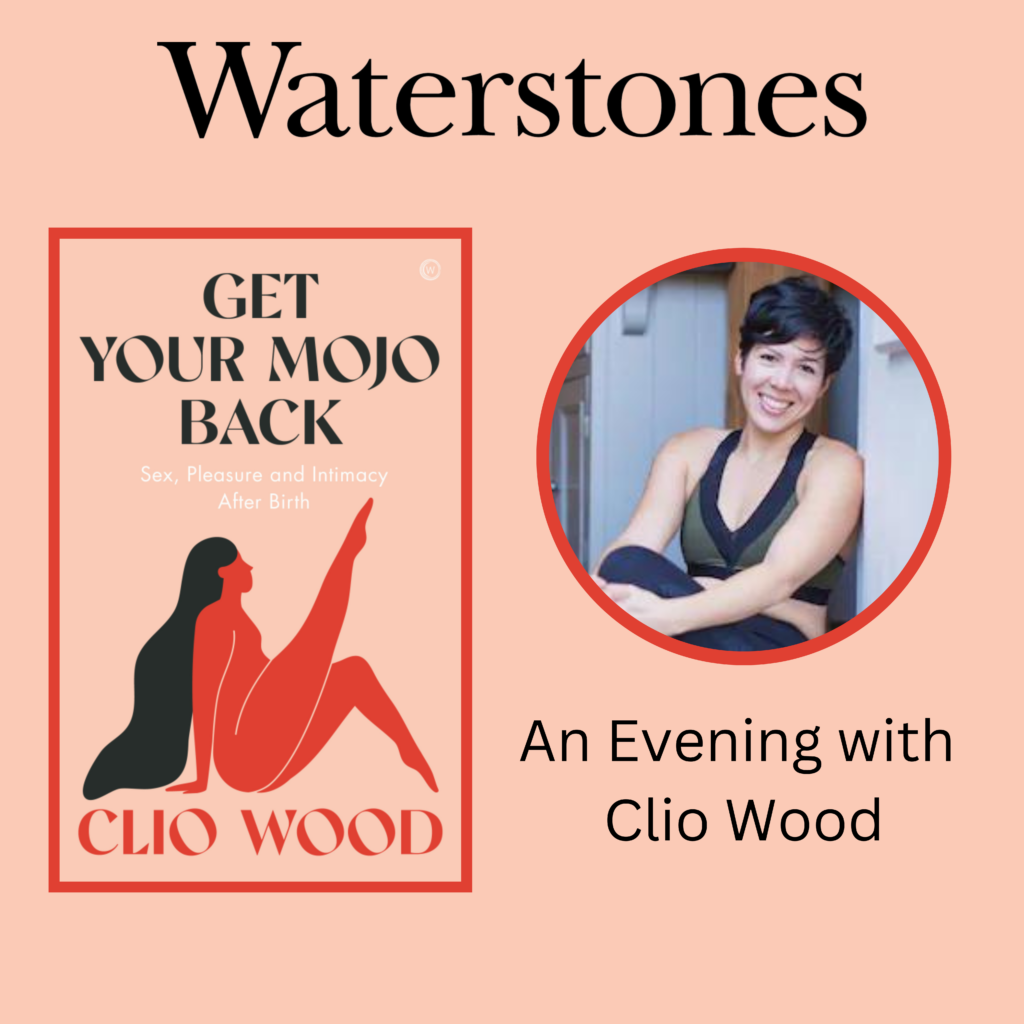 Thursday 9th February 2023, 18:30 / Waterstones Islington / 11 Islington Green, London, N1 2XH

Calling all new and seasoned parents, and anyone looking to reignite that relationship spark this Valentine's Day! Clio Wood will be in conversation at Waterstones Islington, talking all things Get Your Mojo Back: Sex, Pleasure and Intimacy After Birth.

There will be a special Valentine's Day slant, with Clio's expert tips and tricks for improving intimacy in a relationship and ideas on how best to communicate with your partner. Tickets include a glass of wine and a discount on the price of the book.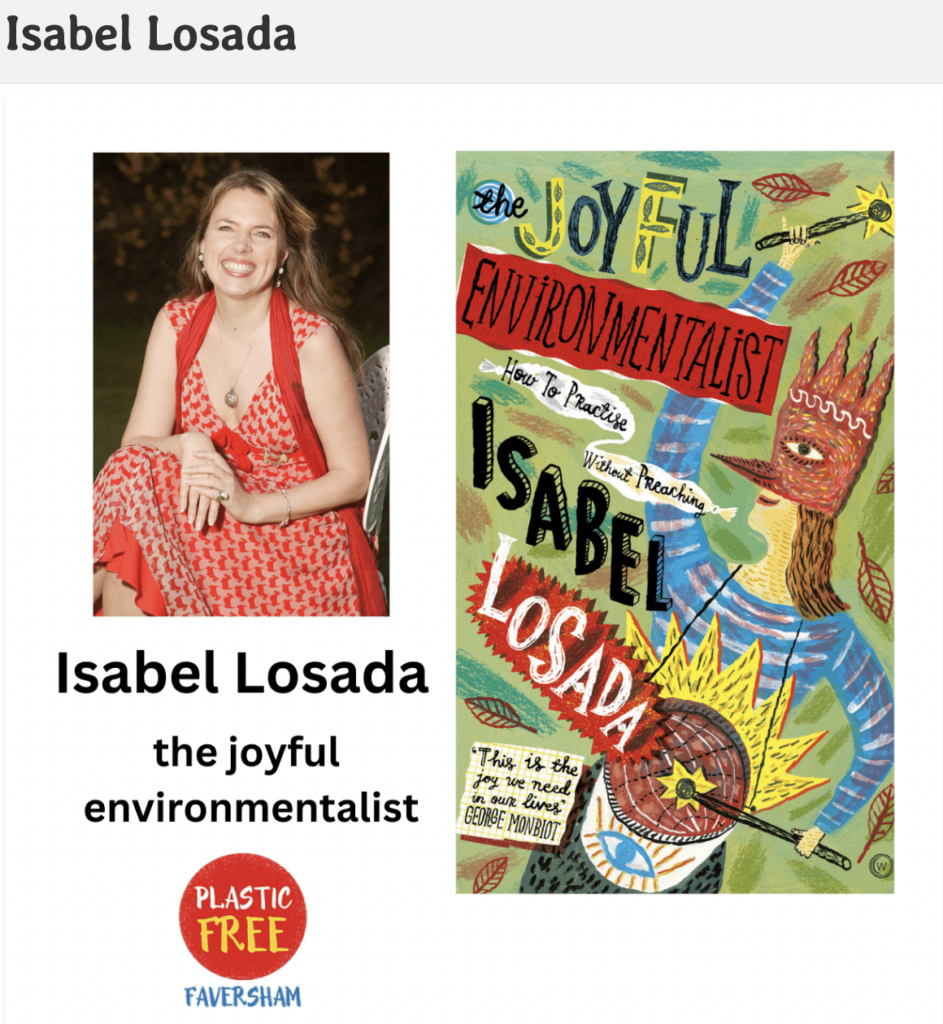 Sunday 19th February 2023, 13:00 / Faversham Literary Festival / The Guildhall, Faversham, Kent, ME13 7AG

Isabel isn't interest in learning any more about the climate crisis and suspects that you aren't either. We all know how bad it is. Therefore her single-minded focus is on all the solutions we can find and can enjoy.

The author, comedian and environmentalist explores how to practice without preaching, the way we bank, heat our homes, travel, garden, dress, holiday, shop, lobby, volunteer, eat and furnish our homes. She shows that all the actions we can take in order to live a 1.5 degree lifestyle, and help our planet, are also those that will most enrich our lives. No prisoners will be taken and Isabel sends her audience away with a notebook full of ideas, suggestions and actions to be taken.

'The Joyful Environmentalist' was the Independent's Best Buy for Environmentalism in 2022.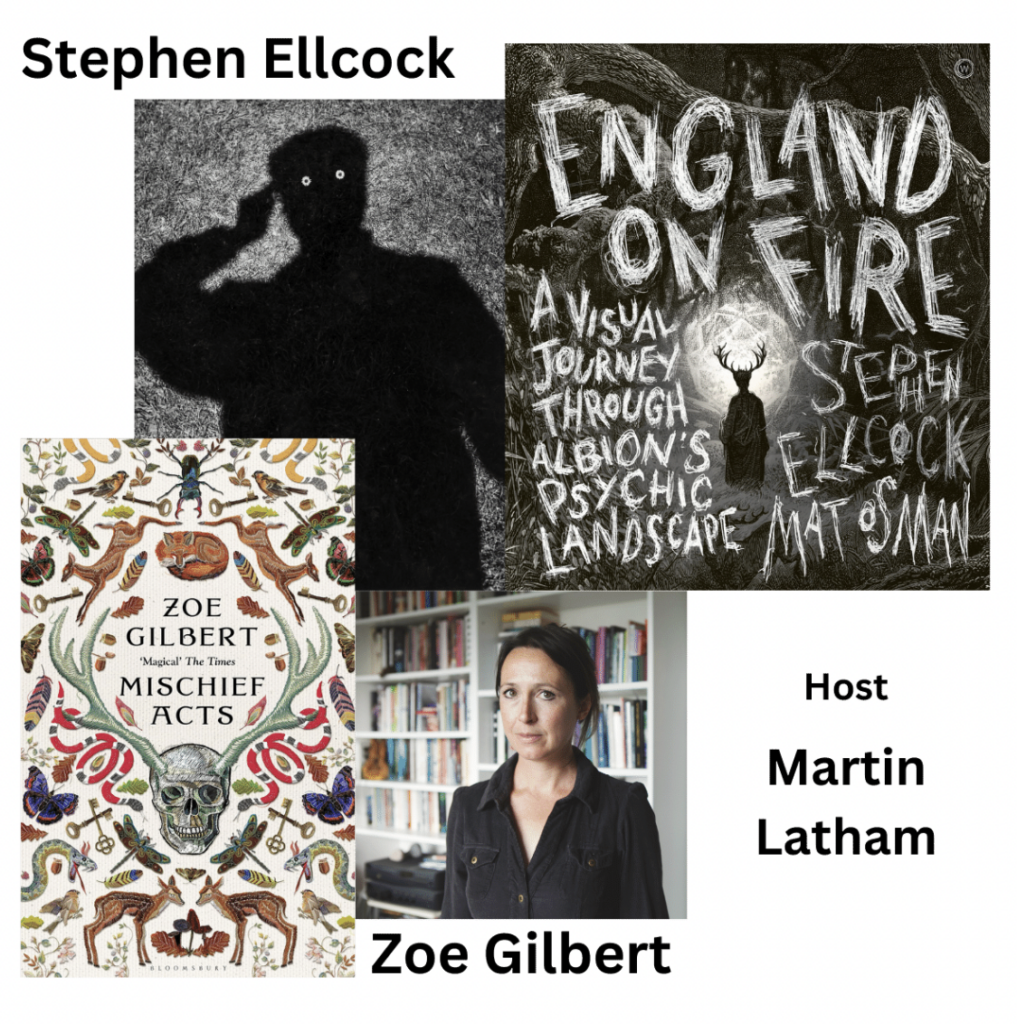 Sunday 26th February 2023, 14:00 / Faversham Literary Festival / Assembly Rooms, Faversham, Kent, ME13 8PG

Join renowned image alchemist Stephen Ellcock and folklore expert Zoe Gilbert as they delve into the psychic landscapes of Albion. 'England on Fire: A Visual Journey through Albion's Psychic Landscape' is a book about English art like no other, with depictions of ancient trackways, chalk carvings and standing stones, streets set ablaze in protest, occult dreams and psychedelic prophecies, with artists ranging from JMW Turner and William Blake, to Derek Jarman and Paula Rego.

Stephen Ellcock is a world-renowned image hunter and social media art curator, former musician, publisher and bookseller.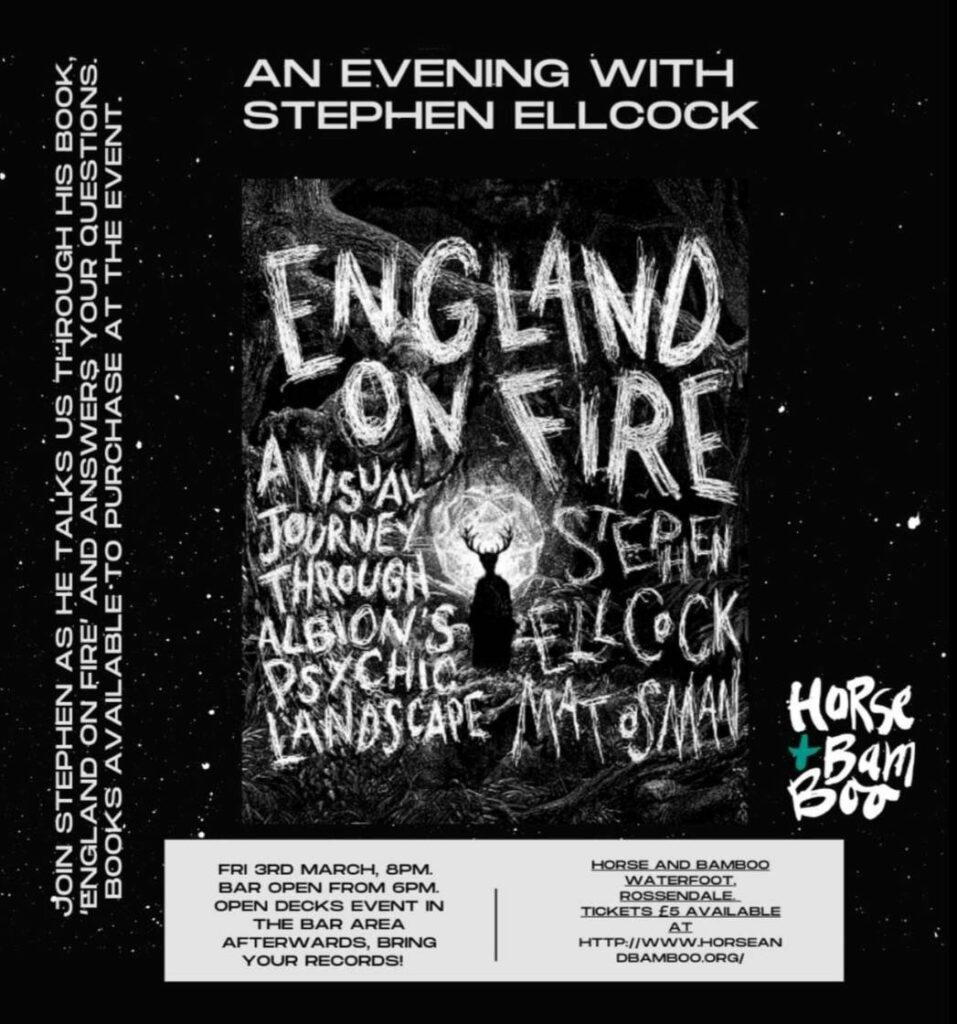 Friday 3rd March 2023, 20:00 / Horse & Bamboo/ Rossendale, BB4 7HB

Join online collector and curator of images Stephen Ellcock, as he presents and discusses his 2022 publication, 'England on Fire', followed by a Q&A and a night of music. It will be an open deck set up — bring your vinyl down and put on the records that you want to hear!

'England of Fire' is a book about English art like no other, a ground breaking attempt to map the English psyche that also make a powerful and inclusive statement on the nature of Englishness as a response to the inherently magical and rebellious nature of this land.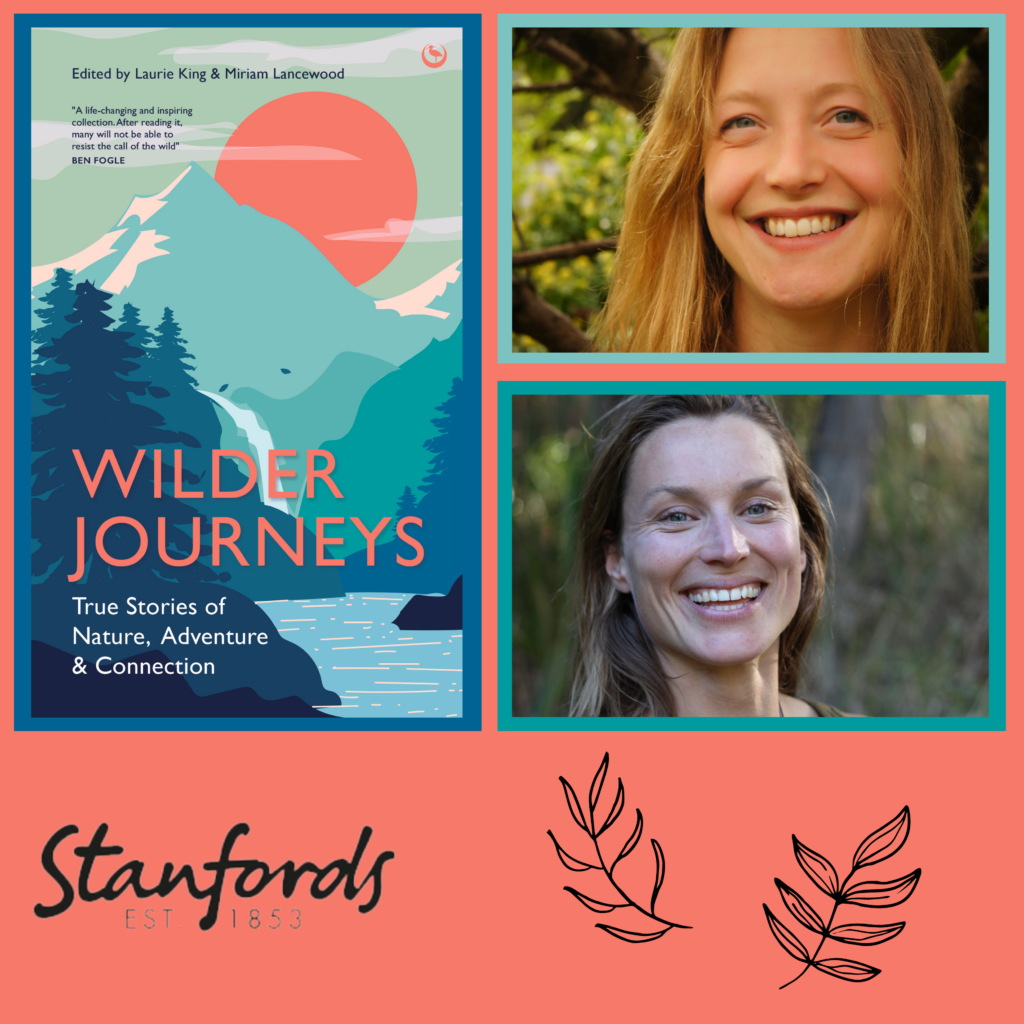 Thursday 9th March 2023, 19:00 — 20:30 / Stanford Books / 7 Mercer Walk, Covent Garden, London, WC2H 9FA

Follow the call of the wild and join environmental writer Laurie King and bestselling author Miriam Lancewood, as we celebrate the launch of 'Wilder Journeys: True Stories of Nature, Adventure & Connection'. Laurie and Miriam will be joined by other contributors to the book to discuss their approach to connecting with nature and the wild places it's taken them.

Wilder Journeys brings together incredible true stories from an international group of nature lovers, nomads and adventurers. You will walk across the Australian desert with American explorer Angela Maxwell; live with Hamza Yassin and a family of eagles in Scotland; survive for 10 years in an Australian forest with Gregory Smith; and hunt in the wilderness of New Zealand with Miriam Lancewood. This book will inspire you to get out of your comfort zone and connect to your wild, animal soul.

The launch will be held at Stanford Books in Covent Garden. The Stanfords bookshop was opened in 1853 and is now the largest map and travel book retailer in the world. They are an essential first port of call for adventurers and armchair travels alike, and a guide to countless souls on their own Wilder Journeys!