Welcome back to A Peek into Publishing! This is a new initiative we started last month where we reveal behind-the-scenes insights into working in publishing. So far, we've given you a peek into our sales and marketing departments. This week, we're talking to Kieryn, who will be telling you all about design in publishing …
Kieryn Tyler, Designer
How did you get into the industry and into your current design role?
I studied graphic design at University of Norwich. In my second year, I was allowed to narrow down my discipline, so I graduated with a degree in Design in Publishing. After graduating, I applied to all the positions in book design I could find. However, a lot of feedback I received said I needed more experience, so I started doing freelance work, creating covers for commission. I'd been freelancing for six months when I applied for a job at Watkins. They had just acquired Angry Robot, their science-fiction imprint, and needed a new Junior Designer to keep up with the design work.
In total it took me roughly two years after graduating before I secured a permanent position within a publishing company. I've now been working at Watkins for just over two years now (although it feels like less with half of that spent working from home) and have recently been promoted to my current role as Designer.
What does your day to day look like as Designer?
My day varies depending on what I'm working on, whether it's the Watkins, Nourish or Angry Robot titles, or helping with our Cygnus magazine. A few of my main responsibilities include managing the design of reprints (updating barcodes, making any design changes to new editions and updating the spine width if necessary), creating the marketing and publicity assets for advertising and designing the covers for upcoming Angry Robot titles.
When designing a cover, I receive a brief from the editorial team and create a variety of options (between 4–8). After the author and editors narrow down which options they like, I'll edit the chosen designs until we have one we like the most. The general rule amongst my team is that if you design the cover, you'll also oversee creating the spine and back cover when the press deadline comes around.
This week I've spent most of my time working on the Cygnus magazine, laying out the next edition. Next week I'll be laying out a new book on mythology and tweaking some cover designs for an upcoming Angry Robot title.
What were you most surprised to learn when you started in design in publishing?
I think I underestimated how much time I would dedicate to things that weren't directly design related. When I first started as Junior Designer, I didn't have a clear idea of what the role involved beyond creating covers and laying books out. I'd envisioned days spent on InDesign. In reality, there are a lot of other aspects involved in the making of a book cover: managing my time and different deadlines, attending meetings and liaising with other departments (such as editorial and production).
I was also surprised how far in advance we design the cover. I'll finalise the design, then not hear about it for a few months before I'm asked to create the back cover and spine.
What is the best thing about your job?
The best thing is designing a cover – it's why I picked the job. I enjoy the research beforehand for a style and theme, then figuring out the puzzle of how it all fits together. The fun is in playing around with the design and finding a balance between what you want to design as the designer and what the market, author, agent and senior team say they want.
What is the most challenging part of your role?
It's challenging when a design idea you're really attached to gets shot down. It's part of the job and it's never personal – the design has to fit a certain market, which means there has to be compromise. There have been some covers I really loved that haven't made it to the final stage. But every idea is useful and when a design doesn't work for one book, it might work for another, so it's always a good idea to remember the designs and ideas for later. It all works out in the end – everyone just wants the book to succeed.
What would be your top tip for people applying to work in publishing?
Keep designing!
When I finished university, I came away with a portfolio of my best designs from both the course and my work experiences. But then I had a two-year gap between graduating and getting my job at Watkins. It was important for me to show what work I did in those two years – to show initiative and willingness.
One of the hiring managers from my Watkins interview said it was my enthusiasm that got me the job. There's nothing more important than a general love for what you do.
What's one Watkins book you'd encourage everyone to read?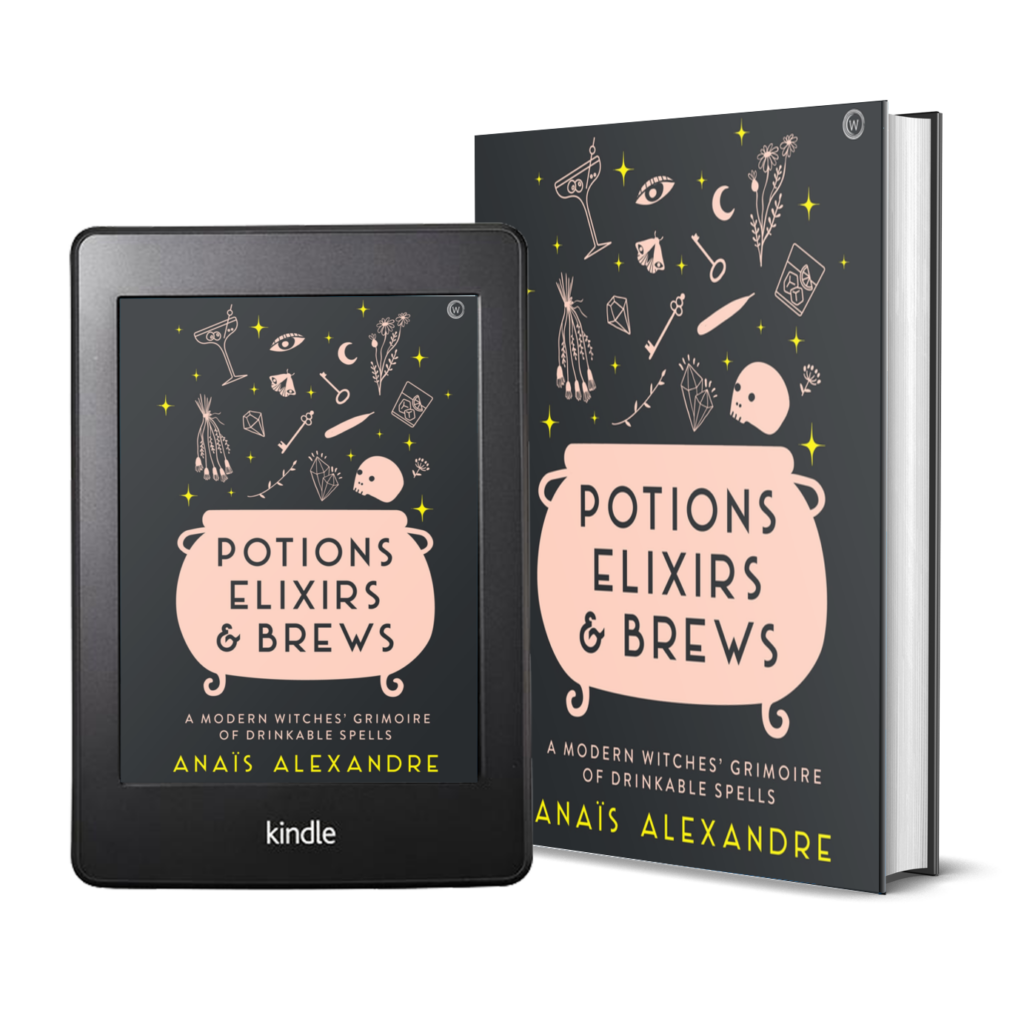 One we've recently published that I love is Anaïs Alexandre's Potions, Elixirs & Brews. Some great cocktails and a lovely design!
Tell us about a project you've recently worked on?
I recently did the cover for a reuse project (an old book that we are republishing and rebranding). The Self-Sufficiency Bible by Simon Dawson is being republished after 11 years and we wanted a more modern, brighter cover that was suited to the target audience. I still had to use the old images from the book, but it was fun to find a way to make them fit this new brief. The book published in February and it was great to see the cover in person and add it to my Watkins shelf.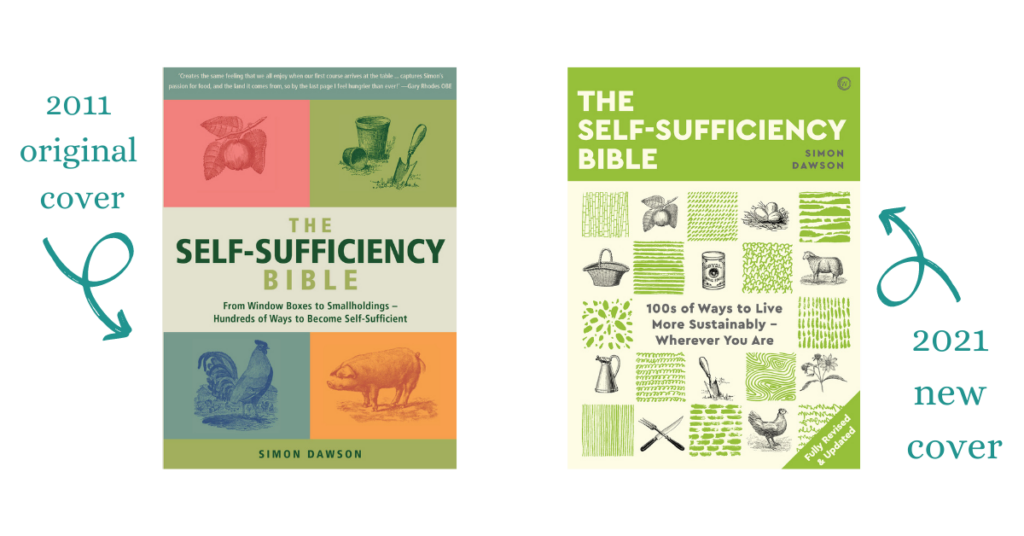 ---
That's all for this week! We hope you gained a little more insight into what it's like to work in design in publishing. We wish those of you seeking a job in design the best of luck! If you want to learn more about upcoming A Peek Into Publishing projects, follow Watkins on Twitter.
You can also follow Kieryn on Instagram!